Online Natural Health Center
We provide 1:1 online Natural Treatments for:

Chronic Diseases
Infertility
Fears/Anxieties
We use natural medications (herbal & homeopathic) to treat all causes of your disease and drive you to the Best Health Results!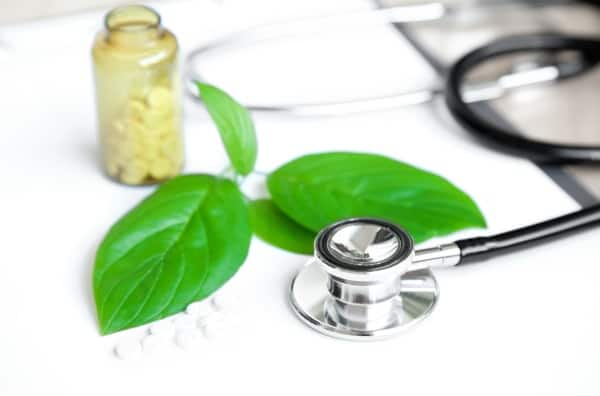 Educated
All our Natural Health Practitioners have MD backgrounds. Our Practitioners have Canadian diplomas in natural health
Experienced
Each of our practitioners has at least 15 years of natural health expertise
Personalized Approach
1:1 individual approach, with attention to each and every of your symptoms
Absolutely Natural Approach
100% focused on treatment of true reasons of your disease instead of masking symptoms
Hundreds of HAPPY CLIENTS
Natural treatment from the comfort of your home (online)
Success Stories of Our Natural Disease Treatment Patients:
I want to say thank you for the natural treatment you provided to me. When I first came to you, I had heart palpitations, high blood pressure, and stomach issues(gastritis). You solved all those problems with absolutely natural remedies. Your holistic approach helped me a lot. On top of that, to my surprise, I also had positive emotional change.
My wife noticed that I become significantly less irritable, especially when driving. I feel much more energy inside. After work, I now feel enough energy to go to the gym and exercise. I never thought that natural medicine could be so powerful. Thank you for your work.
Let me tell you – your work is wonderful. Your attention to the details to my smallest symptoms absolutely amazed me. My main health issue was the hyperfunction of my thyroid gland, but in addition to it, I had weakness and pain in my legs due to varicose problems. The first thing that I have noticed was the better strength in my legs. Now I do not feel the heaviness. I can enjoy walking for hours without any pain or heaviness in my legs.
I was over the moon even after the initial improvement. Your treatment exceeded all my expectations when you helped me to balance my thyroid problems. I didn't believe it and had blood work done, which showed amazing improvement. I can not describe my happiness. I am grateful for your help.
When you explained to me that natural remedies are also capable of healing the emotions in addition to providing body healing, it was difficult to believe. But you were right! Before the treatment, I had constant worries about my family members, and after the treatment, my worries disappeared. For the first time in many years, I do not have anxious thoughts about my children. It was a significant bonus to all positive changes in my body. I recommended you to all of my friends!
I had terrible migraines and had an obsessive-compulsive disorder. My migraines were preventing me from having a normal life. The pain was overpowering me as if many iron hammers were making noises inside of my head. My obsessive-compulsive disorder was also not a piece of cake. I was checking on locks 22 times and was doing many repetitive rituals that I don't even want to mention. I knew it was not normal, yet I couldn't stop doing it.
You asked me in detail about my headache. Before you, none of the doctors ever asked me about so many symptoms that I had. It was amazing to see how every detail was important for you. Thanks to your help, I am free of migraines and painkillers! I am much more relaxed than ever before, and I feel that checking the lock twice is enough. I do not need to worry about it any longer. I am officially normal and happy. Thank you for changing my life. Thank you for everything you have done for me.
Thanks to you and your natural medications, I feel healthier than ever before! I do not have asthma anymore, I do not have those attacks of fearful suffocation when I felt like dying and often had to be hospitalized. I celebrate every day of my new life, and I am typing these words with the tears of happiness in my eyes.
Whoever had asthma as terrible as mine will understand me. I will forever remember your help. Can I say that your treatment changed my life – absolutely, I am 100% a new person!
After seeing what kind of power natural medicine has, I even started following a healthier lifestyle.
As long as I remember myself, I had a fear of heights. I was afraid of crossing high bridges alone. I was even scared of escalators in the mall. After the treatment you provided me, my fears disappeared. I visited Europe and for the first time in my life climbed up the middle ages tower for the sightseeing. I absolutely could not do it before. I missed many life experiences as I was avoiding a few of the places because of my fear of heights.
Now I can enjoy exploring all those high up places! My close relative are telling me that I am like completely different person now. I feel more positive, more enthusiastic, and more optimistic inside. I feel limitless.
I didn't believe in natural medicine. I came to you because my sister had an amazing health improvement with your help. Back then, I wasn't expecting much.
Imagine my surprise when my health-related concerns were fully addressed. I mean, after I was struggling with eczema for ages using heavy meds with no results, I got cured with absolutely natural medicine! Highly recommend your treatment to anyone!
Success Stories of Our Natural Infertility Treatment Patients:
Hey Daria! Your treatment is amazing! The only thing I regret is that I didn't know about it earlier. Before I went for your treatment, I did four IVF cycles without much luck. I was an exhausted IVF warrior. I mean, we all know that IVF sucks, but after four cycles, I really knew to what extent. Nevertheless, I was ready to continue. I wanted to have my pineapple baby at any cost.
I read on your Insta that herbs and homeopathy could improve my IVF chances, and it was eye-opening for me. I finally realized that IVF was not supposed to cure my health problems. If I wanted to succeed, I needed to improve my health first.
Thanks to your holistic treatment, my long-standing health problems were healed, and I finally got pregnant. At first, I was afraid to mention that it worked. I was checking every day if I were still pregnant. But now I am ready to share it with others. Natural medicine worked for me. I hope my story will help someone else. I am grateful for the miracle you made for me.
The long story short. I had PCOS and zero ovulation. The medications my doctor prescribed me didn't work; my ovulation still was not there. On top of that, I developed resistance to meds and got many side effects – dizziness, swelling in legs, terrible mood swings.
My doctor stopped the treatment. He said it was dangerous for me to continue. He told me to wait for some time. But I absolutely couldn't wait, I wanted to get pregnant. Thanks God I found this natural program! And guess what, in the second month of treatment I got my ovulation. And in five months I got pregnant. I can't thank you enough!!
I attribute my successful pregnancy solely to your treatment. It was a great experience. I truly felt heard and cared for. I appreciate tons of time that you spent even on my smallest concerns. In fact, you saved my relationship. Due to previous pharmaceutical drug treatment I was in mood roller coaster. Needless to say, my relationship with my partner was on edge. I didn't want to admit it to myself, but I thought we would not make it.
But your amazing remedies solved the problem. I became myself again; my irritation disappeared. Thank you for everything you have done for our family…
After 6 failed IVF cycles, wasting so much money. Doctors rejected me, they told me there was no way for me to become a mom to my biological child. I had absolutely nothing to lose. I decided to give natural medicine a try. I needed the way out of my desperation. And it worked for me! For me, who was so exhausted and so tired.
Finally, I am the happiest person in the whole world! Thank you so much! Your treatment is a miracle for me. I want to say to all women out there: if I could do it – you can do it too!
I am so happy that I found you. I am forever thankful that you helped me fulfill my dream. I was trying for 5 years before you. I had endometriosis and was in a lot of pain. I was reading about fertility every day; I was on a strict diet, I exercised, did yoga, and journaling. I applied so much effort but nothing worked. I remember how frequently I was checking my ovulation, how many negative pregnancy tests went to the trash.
When my sister in law got pregnant, it was a breaking point. I was crying for two days. I was happy for her and so sorry for myself. I was miserably jealous and angry when I accidentally stumbled upon your website. It was exactly what I wanted. I liked that it was in one on one setting. And here I am, pregnant and happy. Thank you, you are the best!! XOXO
… I remember how I rushed to the room with a positive test in my hands. I was all in joyful tears but couldn't say a word. My husband looked at me, and he immediately knew why I was so happy. We were hugging each other and crying. I can't describe to you all the joy I had. Today I know what true happiness feels like. Thank you.
I wanted to have your treatment to prepare for IVF, but instead, I got pregnant naturally. I am so grateful; I can't put it into words! Since 13 years old, I had my thyroid issues. I was diagnosed with hypothyroidism and had autoimmune antibodies. Moreover, my mother and my grandmother also had thyroid problems. I knew my thyroid problems started after the death of my father, for which I blamed myself.
But your treatment helped me to cure my thyroid and finally escape the emotional disaster I was living in. I want to say I got from your natural help so much more than I expected. I came to get ready for IVF, but I got so much more. I got a full package. Your treatment is absolutely amazing and was a blessing for me. I recommend it to absolutely everyone.
Guys, believe me, you have a chance to get so much more than what you ask for!
Thank you for the journey, Daria. With your help, I was blessed with my rainbow baby. But it is not all. You truly helped me to end the emotional hell I was living in. I had panic attacks after a very traumatic episode in my life. I do not want to go into details here; it is too personal. But I had nightmares about my abusive ex almost every night even though we were not together anymore.
I want to say that after your treatment my panic attacks and nightmares disappeared. It is probably because your remedies helped me to let it go. You also helped me to heal my thyroid and heavy periods. I would recommend this treatment for everyone. I'm saying to all the girls out there: if you want to get pregnant – go for it.
P.S.: I will come back to you for my second baby! Keep up great work.
 Benefits of Treatment in Our Natural Health Center


Effective
Works simultaneously on both levels: physical and emotional. It helps to alleviate not only physical problems but also fears and deep emotional traumas.
Effective in difficult cases.

Customized
Programs in our Natural Health Center are tailored exactly for you based on the analysis of all diseases and symptoms which you have ever had in your life.

Helps to Unleash the Full Potential
We enable and empower our clients to overcome issues and problems that impact their lives by unleashing the healing powers within, and by helping clients to reach full potential.
Insomnia Seven Simple Steps to Improve Your Sleep If You Have InsomniaThe sleep cycle can affect our hormones and overall health, reduce stress level, and help to normalize body weight.⠀ All those benefits we can utilize for good. ⠀ For those who agree, here is the...