Online Natural Health Clinic
We provide 1:1 online Natural Treatments for:

Infertility
Chronic Diseases
Fears/Anxieties
We use natural remedies (herbal, homeopathic) to treat all causes of your disease one by one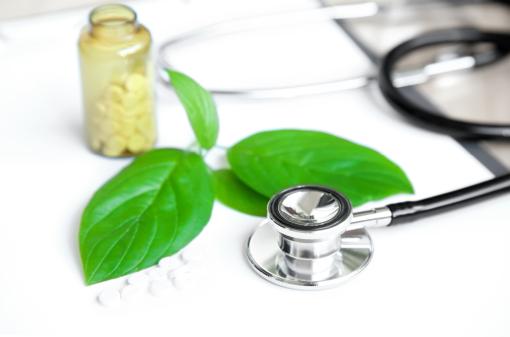 Educated
All our Natural Health Practitioners have MD backgrounds. Our Practitioners have Canadian diplomas in natural health
Experienced
Each of our practitioners has at least 15 years of natural health expertise
Personalized Approach
1:1 individual approach, with attention to each and every of your symptoms
Absolutely Natural Approach
100% focused on treatment of true reasons of your disease instead of masking symptoms
Hundreds of HAPPY CLIENTS
Natural treatment from the comfort of your home (online)
Success Stories of Our Patients
Hey Daria! Your treatment is amazing! The only thing I regret is that I didn't know about it earlier. Before I went for your treatment, I did four IVF cycles without much luck. I was an exhausted IVF warrior. I mean, we all know that IVF sucks, but after four cycles, I really knew to what extent. Nevertheless, I was ready to continue. I wanted to have my pineapple baby at any cost. I read on your Insta that herbs and homeopathy could improve my IVF chances, and it was eye-opening for me. I finally realized that IVF was not supposed to cure my health problems. If I wanted to succeed, I needed to improve my health first. Thanks to your holistic treatment, my long-standing health problems were healed, and I finally got pregnant. At first, I was afraid to mention that it worked. I was checking every day if I were still pregnant. But now I am ready to share it with others. Natural medicine worked for me. I hope my story will help someone else. I am grateful for the miracle you made for me.
The long story short. I had PCOS and zero ovulation. The medications my doctor prescribed me didn't work; my ovulation still was not there. On top of that, I developed resistance to meds and got many side effects – dizziness, swelling in legs, terrible mood swings. My doctor stopped the treatment. He said it was dangerous for me to continue. He told me to wait for some time. But I absolutely couldn't wait, I wanted to get pregnant. Thanks God I found this natural program! And guess what, in the second month of treatment I got my ovulation. And in five months I got pregnant. I can't thank you enough!!
I attribute my successful pregnancy solely to your treatment. It was a great experience. I truly felt heard and cared for. I appreciate tons of time that you spent even on my smallest concerns. In fact, you saved my relationship. Due to previous pharmaceutical drug treatment I was in mood roller coaster. Needless to say, my relationship with my partner was on edge. I didn't want to admit it to myself, but I thought we would not make it. But your amazing remedies solved the problem. I became myself again; my irritation disappeared. Thank you for everything you have done for our family…
After 6 failed IVF cycles, wasting so much money. Doctors rejected me, they told me there was no way for me to become a mom to my biological child. I had absolutely nothing to lose. I decided to give natural medicine a try. I needed the way out of my desperation. And it worked for me! For me, who was so exhausted and so tired.
Finally, I am the happiest person in the whole world! Thank you so much! Your treatment is a miracle for me. I want to say to all women out there: if I could do it – you can do it too!
I am so happy that I found you. I am forever thankful that you helped me fulfill my dream. I was trying for 5 years before you. I had endometriosis and was in a lot of pain. I was reading about fertility every day; I was on a strict diet, I exercised, did yoga, and journaling. I applied so much effort but nothing worked. I remember how frequently I was checking my ovulation, how many negative pregnancy tests went to the trash. When my sister in law got pregnant, it was a breaking point. I was crying for two days. I was happy for her and so sorry for myself. I was miserably jealous and angry when I accidentally stumbled upon your website. It was exactly what I wanted. I liked that it was in one on one setting. And here I am, pregnant and happy. Thank you, you are the best!! XOXO
… I remember how I rushed to the room with a positive test in my hands. I was all in joyful tears but couldn't say a word. My husband looked at me, and he immediately knew why I was so happy. We were hugging each other and crying. I can't describe to you all the joy I had. Today I know what true happiness feels like. Thank you.
I wanted to have your treatment to prepare for IVF, but instead, I got pregnant naturally. I am so grateful; I can't put it into words! Since 13 years old, I had my thyroid issues. I was diagnosed with hypothyroidism and had autoimmune antibodies. Moreover, my mother and my grandmother also had thyroid problems. I knew my thyroid problems started after the death of my father, for which I blamed myself. But your treatment helped me to cure my thyroid and finally escape the emotional disaster I was living in. I want to say I got from your natural help so much more than I expected. I came to get ready for IVF, but I got so much more. I got a full package. Your treatment is absolutely amazing and was a blessing for me. I recommend it to absolutely everyone. Guys, believe me, you have a chance to get so much more than what you ask for!
Thank you for the journey, Daria. With your help, I was blessed with my rainbow baby. But it is not all. You truly helped me to end the emotional hell I was living in. I had panic attacks after a very traumatic episode in my life. I do not want to go into details here; it is too personal. But I had nightmares about my abusive ex almost every night even though we were not together anymore. I want to say that after your treatment my panic attacks and nightmares disappeared. It is probably because your remedies helped me to let it go. You also helped me to heal my thyroid and heavy periods. I would recommend this treatment for everyone. I'm saying to all the girls out there: if you want to get pregnant – go for it.
P.S.: I will come back to you for my second baby! Keep up great work.
Benefits of Our Treatment


Effective
Works simultaneously on both levels: physical and emotional. It helps to alleviate not only physical problems but also fears and deep emotional traumas.
Effective in difficult cases.

Customized
Tailored exactly for you based on the analysis of all diseases and symptoms which you have ever had in your life.

Helps to Unleash the Full Potential
We enable and empower our clients to overcome issues and problems that impact their lives by unleashing the healing powers within, and by helping clients to reach full potential.
No Results Found
The page you requested could not be found. Try refining your search, or use the navigation above to locate the post.