Holistic Healer Daria Sera MD
Holistic healer Daria is a natural health practitioner educated in both conventional and natural medicines. Daria has profound experience in both fields, and combines the best knowledge of two worlds.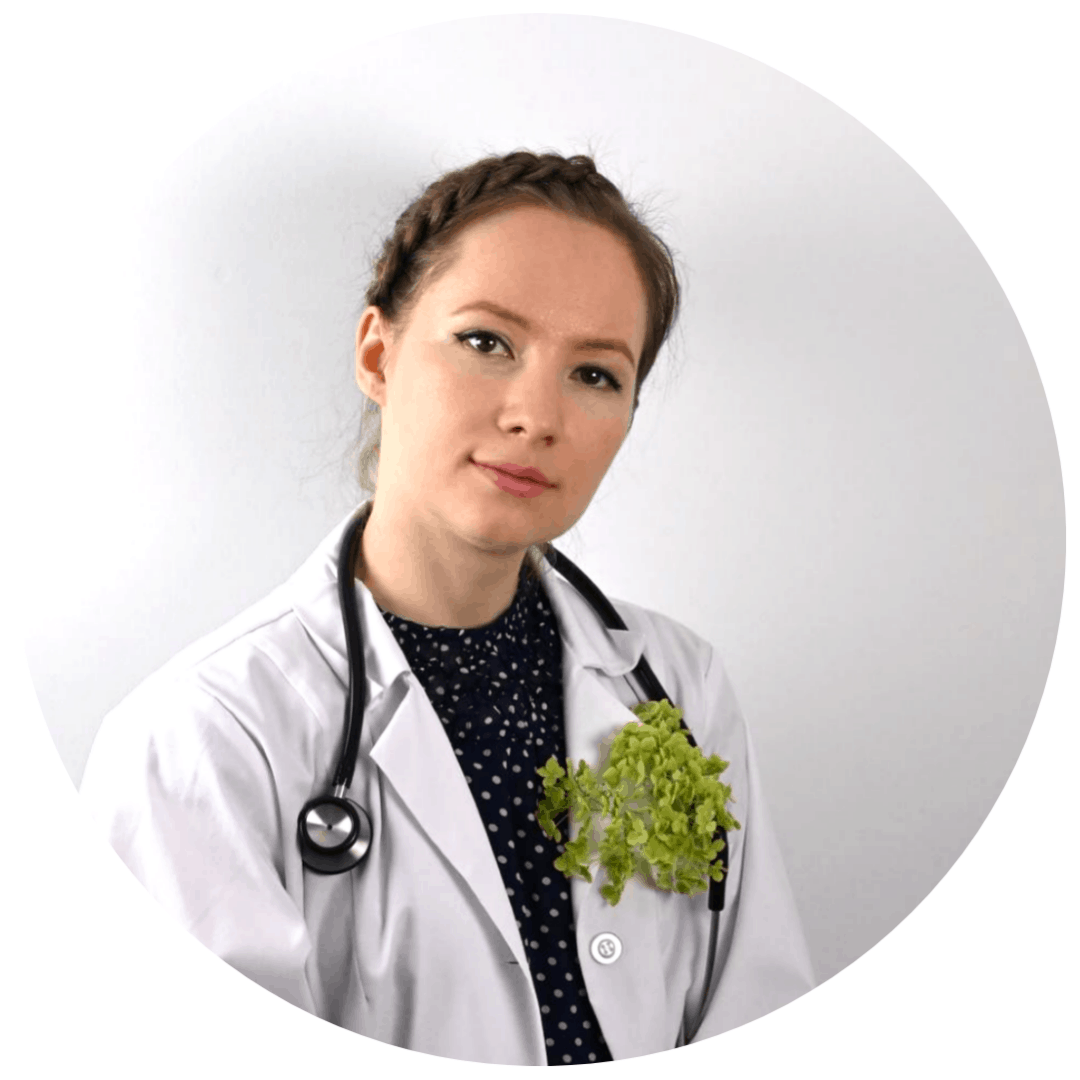 Daria Sera, MD (RU), DOMP, DHMHS
Natural Health Practitioner and Holistic Healer
Educated in both conventional and natural medicine.
Meet Daria, MD (RU), DOMP, DHMHS:
Hello,
I am a practitioner of natural medicine with a background in conventional medicine. I studied conventional medicine at the university in Russia, where I became a Medical Doctor. I had experience in the field of conventional medicine and also worked in renowned pharmaceutical companies.
At the same time, I was studying natural treatments in other university, including herbalism and a variety of other practices (Tibetan medicine, Classical herbalism, therapeutic yoga, Qigong, Tai chi).
I started my education in the field of natural medicine for one simple reason because it helped me with my chronic pain when nothing else worked. For a long time, I had a chronic headache, from which prescribed medications didn't help me; in addition to it, I developed a stomach pain as the side effect of using painkillers. As a result, I had no other choice but to find natural alternatives. My long-standing headache was completely cured by natural approach altogether with the side effect of painkillers. I was astonished by the results. It was the point where I realized that natural medicine would become my lifetime career.
Later on, I moved to Canada, where I continued my studies in the natural field of medicine in reputable institutions. In Canada I successfully graduated from two colleges: one homeopathic and the other one of osteopathic manual practices; where I obtained a Diploma in Homeopathic Medicine and Health Science (DHMHS), and Diploma of Osteopathic Manual Practice (DOMP). As part of my continuing education, I studied several other natural health disciplines, including advanced practical herbalism and nutrition.
As the benefit of comprehensive education, I know a variety of natural approaches to choose from, so I pick up only the most effective of them for my patients.
Very often, my patients ask me whether I believe or not in a certain natural approach; I always answer that I don't need a belief in areas where I see steady practical results. I use only those natural modalities that have shown to be effective in practice. I choose only those methods that have already helped me, my friends, my relatives, my patients.
I like to keep my approach as scientific as possible and always keep my knowledge up to date about research available in the field of natural medicine.
If you also want to balance your health naturally, then you have come to the right place!
MD (Doctor of Medicine) Russia
Diploma of Natural Healing Methods of Eastern Medicine
Diploma of Osteopathic Manual Practitioner (Canada)
Diploma in Homeopathic Medicine and Health Sciences (Canada)
Practical Herbalism for Healthcare Practitioners (Canada)
Advanced Herbalism for Healthcare Practitioners(Canada)
Fertility Training(Canada)
Hypnotherapist Certification(Canada)
Natural Health Practitioner
Natural Fertility Specialist
Manual Osteopath
Hypnotherapist